November 6, 2014
by DAVE MIHALOVIC
Some RNA viruses are being discovered by scientists as having the ability to protect themselves by exploiting a natural "brake" on the immune system, research has shown. They say their function is complex, not from nature and involves genetic material that could only have been designed in laboratories to manipulate gene activity and exploit inflammatory processes.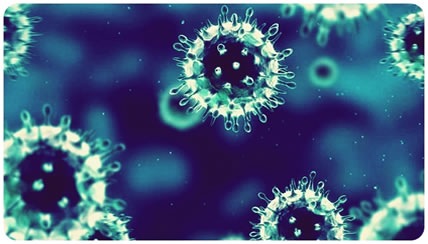 Viruses which can cause diseases including cancer, exploit the tiny molecules present in everyone's DNA, called microRNAs, to turn cells into a viral 'hotel' which they can check into, to cause infection and spread says research in journal Nature Cell Biology.
Scientists estimate a third of genes may be regulated by microRNAs. The study shows how viruses are able to "upregulate" the production of immune system microRNAs to facilitate infection.
"This is not new research," says Infectious Disease Specialist Dr. Morgan Blankenship. "Although many RNA viruses have evolved with humans, we've seen a steady rise in a variety biological anomalies that did not exist even 30 years ago."