Published July 6, 2014
By: No-GMO-Joe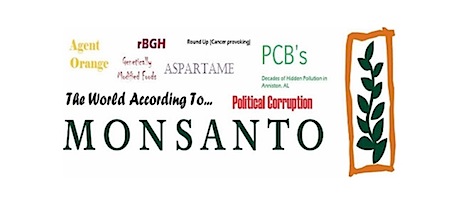 Monsanto, Crimes?
Strong words they are. Something very peculiar that I must report. I have traveled all over this great country of ours (the USA) attempting to find someone who could tell me anything positive about Monsanto. I'm not the only one. If I did find someone, I had only later come to find out that they were indirectly on the Monsanto payroll.
Despite this voluntary and objective conviction, all the reporting and following of Monsanto leads me to do a reality check once a year. The writing below was produced in the 1990′s and it's strange to read. Strange because the predictions in the writing of what's to come have indeed happened.
I ask myself, "has Monsanto really committed any crimes?"
For example, so what if they're methods for food production, among other things, result in the poisoning of human beings over their life span – you still get to live right?