New research finds pot is the least deadly among recreational drugs by far.
By Cliff Weathers / AlterNet
February 24, 2015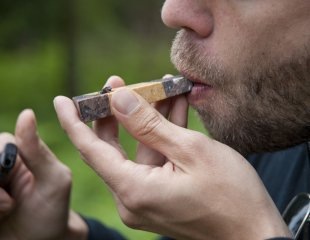 Photo Credit: Gabriel12/Shutterstock
A new report, by the journal Scientific Reports , finds that marijuana is far safer than other recreational drugs, including and especially alcohol.
Pot may be as much as 114 times safer than booze, say the researchers. The study also maintains that past research into alcohol has systematically underestimated the risks associated with its use.
The study sought to quantify the risk of death associated with the use of common recreational drugs. Alcohol, they found, was the deadliest substance, followed by heroin and cocaine. The safest drug was marijuana; it was also the only drug in the study that had a low mortality risk for users.