May 18th 2015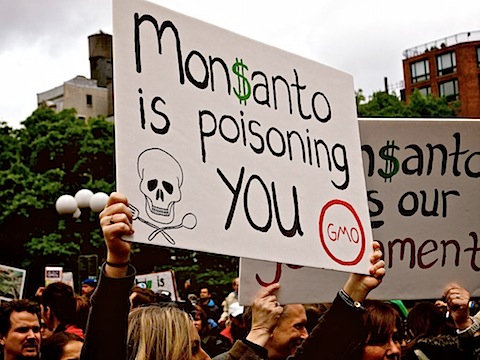 Originally published on Independent Science News.

The tide is turning against the globalization of GMO-based agriculture and forced feeding with consumers leading the charge from the bottom up demanding informed consent (e.g. labeling, independent science) and organic alternatives.
The decision of the Chipotle restaurant chain to make its product lines GMO-free is not most people's idea of a world-historic event. Especially since Chipotle, by US standards, is not a huge operation. A clear sign that the move is significant, however, is that Chipotle's decision was met with a tidal-wave of establishment media abuse. Chipotle has been called irresponsible, anti-science, irrational, and much more by the Washington Post, Time Magazine, the Chicago Tribune, the LA Times, and many others. A business deciding to give consumers what they want was surely never so contentious.
The media lynching of Chipotle has an explanation that is important to the future of GMOs. The cause of it is that there has long been an incipient crack in the solid public front that the food industry has presented on the GMO issue. The crack originates from the fact that while agribusiness sees GMOs as central to their business future, the brand-oriented and customer-sensitive ends of the food supply chain do not.