The rise of the mammals may be feel like a familiar tale, but there's a twist you likely don't know about: If it wasn't for a virus, it might not have happened at all.
One of the few survivors of the asteroid impact 65 million years ago was a small, furry, shrew-like creature that lived in underground burrows and only ventured out at night, when predators weren't active. The critter—already the product of some 100 million years of evolution—looked like a modern mammal, with body hair and mammary glands, except for one tiny detail: according to a recent genetic study, it didn't have a placenta. And its kind might never have evolved one if not for a chance encounter with a retrovirus.
Unlike most viruses, which infect, replicate, and then leave their host, retroviruses elbow their way into their host's genome where they are copied and passed on to daughter cells for the life of the host. This retrovirus, however, managed to sneak its way into one of our ancestor's sperm or egg cells, able to be passed on to every cell in every subsequent generation. Virus and host had become one.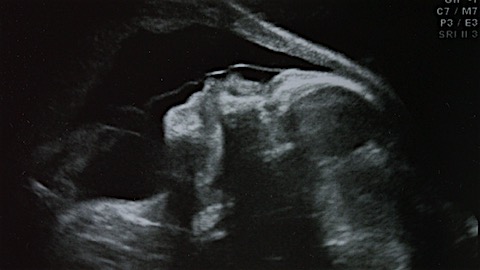 Without retrovirus, mammals might never have evolved placentas.