By: Jeffry John Aufderheide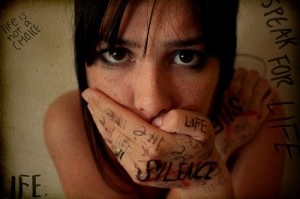 Many doctors wish mothers would remain silent and just
get their child vaccinated.
If you've ever been in a doctor's office with a child, you know what I mean.
Doctors are well known for applying psychological pressure to parents questioning vaccines. Maybe you've experienced this pressure?
Here are five psychological triggers doctors use against you, the parent, and some of the suggestions you can use to overcome them.
PSYCHOLOGICAL TRIGGER #1: POWER OF AUTHORITY
This is one of the most powerful psychological triggers, as you will see.
Doctors are in a position of authority – they went to medical school. (You didn't.) This fact alone puts them in a unique position and you are paying for their advice.