ProPublica
June 6, 2013
by Christie Thompson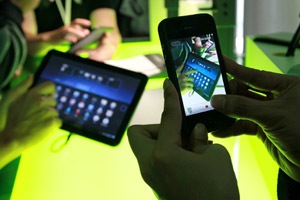 (Justin Sullivan/Getty Images)

On Wednesday, the Guardian published documents revealing the government has been collecting months' worth of telephone "metadata" on millions of Verizon customers. The Washington Post and the Guardian followed with news that both the National Security Agency and the FBI have been pulling Americans' data from major web companies like Facebook and Google.
Since 9/11, the government has been collecting enormous amounts of information on citizens. But most of the data grabbing is done in secret. What do we know about what the government knows? Here's our reading guide to the government growing surveillance.
Bush Lets U.S. Spy on Callers Without Courts , New York Times, December 2005
In 2005, the New York Times broke the story of warrantless wiretapping under President George W. Bush. The National Security Agency previously listened in on calls in which both parties were abroad, but monitoring expanded under Bush to include U.S. calls and emails made to overseas contacts. Officials said it was an attempt to track "dirty numbers" that were linked to al Qaida.