May 4, 2012
Parents who feed their newborn and young babies any of Nestle Gerber's product lines are risking their infant's health by exposure to an abundance of toxic genetically modified (GM) ingredients that the company claims are "safe."


I personally contacted Nestle about their GM ingredients and the representative told me that the GM ingredients were safe and that the FDA in the U.S. and Health Canada had both approved the ingredients in infant formulas for cereal based infant foods. The GM ingredients include:
soy, corn, potatoes, canola oil, soy lecithin, plant proteins, maltodetrin, corn sugars(dextrose, fructose, dextri-maltose, etc.), and corn syrup

The representative stated that I could "switch to the gerber organic product lines if GM ingredients are a concern." She also stated that the organic lines were "slightly more expensive and geared toward a different demographic" which I found to be a very odd statement to make to a consumer (which is what I represented myself as). Since that conversation I regret not asking "what demographic would that be?"
None of their products require GM labeling, so most people have no clue about the toxic GM ingredients unless they're informed on the subject.
If we take a closer look at the product lines, you'll find GM ingredients in almost every baby cereal and formula they offer.
NESTLE Infant Formulas From Birth

Contain:
GM Soybean Oil
GM Soy Lecithin
GM Maltodextrin
A disturbing statement made on the "Good Start Probiotic" page is that the product is "our closest formula to breast milk." What an insult to breast milk. These products also have partially hydrolyzed reduced minerals whey protein concentrate (from conventional cow's milk) which has absolutely no nutritional value for a growing infant.
NESTLE Infant Formulas: Babies 6 months +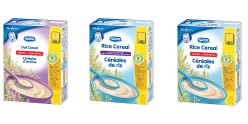 Contain:
GM Soybean Oil
GM Soy Lecithin
GM Maltodextrin
GM Soy Protein
GM Corn Syrup
Gerber Beginner Cereals For Growing Babies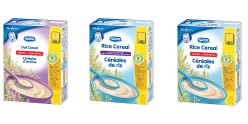 Contain:
GM Canola Oil
GM Maltodextrin
Gerber Stage 2 Cereals For Growing Babies

Contain:
GM Corn
GM Canola Oil
GM Maltodextrin
Gerber Stage 3 Cereals For Growing Babies

Contain:
GM Corn
GM Corn Starch
GM Canola Oil
GM Maltodextrin
GM Soy Lecithin
My advice is to stay away from anything Nestle or Gerber--even their organics. Just like Kellogg and Kashi, their primary motive is profit and they will always sell out the health of your children to their shareholders. There are simply too many problems with this company with questionable ingredients in almost every product they sell. The organic product line should not be trusted. If they are willing to poison children with GM ingredients in there conventional line, they certainly will not have the good conscience to completely overhaul their business strategies in their organic line. Think about that.
Natasha Longo has a master's degree in nutrition and is a certified fitness and nutritional counselor. She has consulted on public health policy and procurement in Canada, Australia, Spain, Ireland, England and Germany.
4.1
/5 (
11
votes cast)