April 11, 2011 by
Infowars Ireland

The Local' Sweden

10 Apr 2011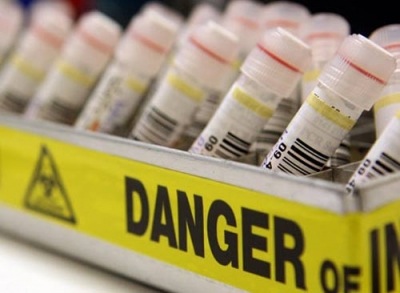 There may be many more children than previously thought who have suffered from narcolepsy, the uncontrollable need to sleep, as a side effect from the swine flu vaccine.
The Swedish Medical Products Agency (Läkemedelsverket), is reviewing the records of about 135 cases, after having combed the country, including sleep clinics, for suspected cases, south Sweden's daily newspaper, Sydsvenskan, reported.
"It's not so easy to get hold of information about vaccinations. We have various systems in the Swedish health care that make it difficult to sort out what has happened," Tomas Salmonson, Scientific Director for the MPA, told Sydsvenskan.
"We must be sure to have a national vaccination register before a mass vaccination in the future."

As previously reported, the MPA, which is the government agency that regulates medicines in Sweden, confirmed that there may be a link between the sleep disorder and the vaccine Pandemrix.
A few weeks ago the national authority also confirmed through the work of another study that narcolepsy was four times more common in vaccinated children and adolescents than unvaccinated. The MPA had analyzed more than half of Sweden's population for the study.
Among children born in 1990 or later who had the Pandemrix vaccine, 4.06 persons per 100,000 had the disease, according to the MPA study. The rate was 0.97 among unvaccinated children.
No corresponding increase in the sleep disorder was demonstrated among adults and all results are preliminary.
Narcolepsy is a rare lifelong disease that causes an uncontrollable need to sleep.
Twelve other countries have reported a possible link between the swine flu vaccine and the sleep disorder, including Finland, Iceland and the UK, as confirmed by the World Health Organization.
5
/5 (
1
votes cast)