Prevent Disease
January 5, 2013
by MAE CHAN
Increased intakes of vitamin B6 and riboflavin (B2) are associated with a 20% reduction in the risk of colorectal cancer, says a new study.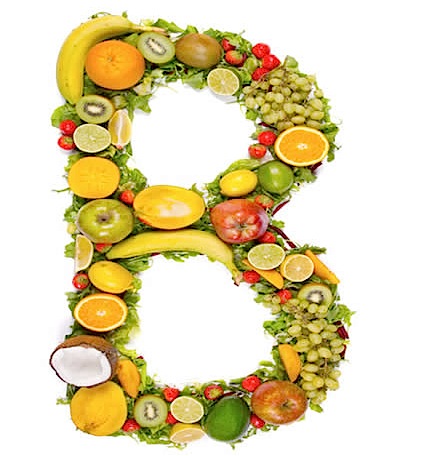 However, data from 88,045 post-menopausal women indicated that folate intakes during the initial folic acid fortification period in the US were linked to an increase in risk, according to findings published in the American Journal of Clinical Nutrition.
Folate concerns

Mandatory fortification of grain products with folic acid - the synthetic, bioavailable form of folate -- was introduced in the US in 1998 in order to reduce the incidence of neural tube defects (NTD) in infants.
The Women's Health Initiative Observational Study (WHI-OS) straddled the initiation of the fortification program, and indicated that there may have been an increase in the risk of colorectal cancer among women exposed to this initial period.
"One explanation for the observed transient increased risk is that in the early post-fortification period, total folate content of several fortified foods were reported to initially exceed the amount specified by federal regulations," said the researchers, led by Ting-Yuan David Cheng from the Fred Hutchinson Cancer Research Center, Seattle, and Stefanie Zschabitz from the National Center for Tumor Diseases in Germany.
"Although there was no systematic analysis of enriched cereal-grain products, mean folate content was reported to have been reduced during 2000--2003."
A study in the Canadian Journal of Physiology and Pharmacology (CJPP) found that rats given regular multivitamin B supplements showed a significantly lower risk of developing colon cancer when they were exposed to carcinogens.
These B vitamins play a role in lowering homocysteine levels in the blood and thus may help reduce the risk of heart disease and also help prevent cervical and colon cancer.
B2, B6 benefits
On the flip side, increased intakes of riboflavin and vitamin B6 were associated with significant reductions in the risk of colorectal cancer with stronger associations for tumors in specific regions, and among infrequent alcohol drinkers, said the researchers.
"Vitamin B-6 and riboflavin are interrelated because flavin mononucleotide serves as a cofactor in the synthesis of pyridoxal-5'-phosphate," explained the researchers.
Vitamin B-6 is a water-soluble nutrient found in foods such as meat, whole grain products, vegetables, bananas and nuts.
"Suboptimal status of vitamin B-6 or riboflavin leads to the accumulation of homocysteine, a metabolite strongly linked with colorectal cancer."
Study details
The study's findings were based on data from over 88,000 post-menopausal women. Over the course of the study 1,003 incident colorectal cancer cases were diagnosed.
Results showed that the highest average intakes of riboflavin (over 3.97 milligrams per day) had a 20% lower risk of colorectal cancer, compared to women with the lowest average intakes (less than 1.8 mg).
In addition, the highest average intakes of vitamin B6 (over 3.88 mg per day) also had a 20% lower risk of colorectal cancer, compared to women with the lowest average intakes (less than 1.52 mg).
No association between vitamin B12 intake and colorectal cancer risk was observed, while dietary folate intake was associated with an increase in cancer risk among women who had experienced the initiation of folic acid fortification for between three and nine years.
"Our observation that dietary, supplemental, and total folate intake were not associated with overall CRC risk is consistent with most of the literature," wrote the researchers. "However, in the NIH-AARP Diet and Health Study […] with 525,488 individuals recruited in a similar time frame and age range as the WHI-OS cohort, inverse associations of total, dietary, and supplemental folate intake with CRC were observed for men and women when post-fortification dietary folate values were applied.
"The study confirmed that both sources of folate have protective effects but potentially may exist in men only.
"The mechanism of this sex discrepancy may involve factors such as sexual hormone and folate demand and warrants further research."
Source:
American Journal of Clinical Nutrition
5
/5 (
1
votes cast)