June 24, 2011 by: Jonathan Benson, staff writer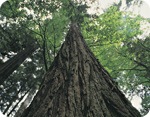 (NaturalNews) A new study conducted by researchers from Chieti-Pescara University in Italy has revealed that taking pine bark extract in conjunction with Coenzyme Q10 helps improve heart health in heart failure patients by bolstering blood pressure regulation, strengthening endothelial function, reducing hypertension, and improving overall physical ability.

For their single-blind, placebo-controlled study, researchers tested the effects of Pycnogenol, a branded version of pine bark extract, and Kaneka CoQ10, which are sold in a combined form as PycnoQ10. The 53 study participants, which were between the ages of 54 and 68, all had mild to moderate hypertension, and stable congestive heart failure. They also had heart ejection fractions lower than 40 percent of their original capacity, which indicates very poor heart function.
When given PycnoQ10 as part of their regular treatment regimens, heart failure patients experienced significant reductions in both systolic and diastolic blood pressure, lowered heart rates, decreased respiratory rates, and improved heart ejection fractions, compared to others taking a placebo. The PycnoQ10 group was also able to walk 3.3 miles longer than the placebo group, and experienced an impressive improvement in fitness levels.

"Coenzyme Q10 has been extensively researched for its ability to strengthen the heart muscle, specifically in patients with heart failure. Preclinical trials have suggested that Pycnogenol strengthens heart chamber walls and dilates arteries," said Dr. Belcaro, one of the study authors. "These preliminary observations suggest that the respective contributions of Coenzyme Q10 and Pycnogenol in PycnoQ10 may significantly improve heart health."
And because both pine bark extract and CoQ10 are not patented pharmaceutical drugs, they are widely available from a variety of supplement manufacturers. They also cost far less than prescription drugs, and do not carry with them any dangerous side effects.
Sources for this story include:
5
/5 (
1
votes cast)