Pharmalot
By Ed Silverman
September 30th, 2010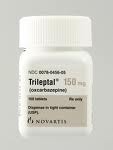 Another week, another drugmaker agrees to settle off-label marketing charges brought by the federal government. This time, Novartis will pay $422.5 million for illegally promoting its Trileptal epilepsy med for unapproved uses, such as bipolar disorder and neuropathic pain, along with five other drugs - Diovan, Zelnorm, Sandostatin, Exforge and Tekturna.
The fine includes roughly $237 million to settle four lawsuits brought by whistleblowers, while $185 million goes toward criminal penalties. One of the lawsuits was filed by Jeremy Garrity, a former cardiovascular sales rep, who worked for Novartis between 2002 and 2008 before being fired (you can read it here, and another whistleblower suit here, and you can read the settlement here. Oh, and this is the guilty plea).
This is the latest in a stream of settlements involving big drugmakers. In recent weeks, Allergan paid $600 million for illegally marketing Botox and Forest Laboratories paid $313 million for improperly promoting three meds. Other marquee names to run afoul of the law: Pfizer, which paid a $2.3 billion fine; Eli Lilly paid $1.4 billion; AstraZeneca paid $520 million and Bristol-Myers Squibb paid $515 million.
Consequently, these recent deals are fueling cries to have individual executives held accountable for marketing fraud. Last week, the House passed a bill that would ban corporate execs from doing business with Medicare and Medicaid if their companies were convicted of fraud. The measure also gives the Department of Health & Human Services Office of the Inspector General the ability to exclude parent companies that may be committing fraud through shell companies (look here).

In this case, Novartis signed a five-year Corporate Integrity Agreement that stipulates the drugmaker can be excluded from federal health care programs, including Medicare and Medicaid, for a material breach of this CIA and subject to monetary penalties for less significant breaches. The CIA also requires the Novartis board to annually review compliance with the help of an outside expert and certify its effectiveness and certain senior execs annually certify their departments are compliant. Novartis must also post on its website info about payments to doctors, such as honoraria, travel or lodging.
"These are not always a victimless crime that's just about money. These companies are engaged in actions in which there are times that result in people killing themselves or hurting others," says Patrick Burns of Taxpayers Against Fraud, a non-profit that supports whistleblower lawsuits. "We need to start excluding executives from the programs. what you need to do is make it personal for the people who planned, ignored or green lit fraud. we've got to change the way people do business. health care is not a game. its not just about marketing."
The Novartis settlement is not entirely surprising. Last January, the drugmaker pleaded guilty to a misdemeanor to resolve criminal allegations for improperly promoting Trileptal. Since 2005, the US Attorney in Phildelphia was pursuing civil and criminal investigations into off-label marketing and increased its reserves to cover civil claims relating to the Trileptal investigations to $397 million (see this).
Novartis, by the way, is a repeat offender. A year ago, the drugmaker paid a $72.5 million fine to resolve federal civil claims and state Medicaid claims after a probe by the US Attorney in San Francisco into off-label marketing of TOBI, a cystic fibrosis treatment. And in 2005, a Novartis unit called OPI Properties paid $45 million for fraudulently marketing nutritional products.
For the record, here is the Novartis statement.
5
/5 (
2
votes cast)