adage
By Jack Neff
July 07, 2010
Sales, Market Share in Internal Analgesics Down Nearly Two-Thirds From a Year Ago
BATAVIA, Ohio (AdAge.com) -- Tylenol has already come back from a near-death experience once in its life, but now Johnson & Johnson is faced with another possibly mortal blow to the brand with no path to recovery clearly in sight.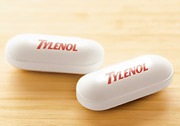 J&J's sales and market share in internal analgesics are now down by nearly two-thirds from a year ago through the combined effects of a series of quality-related recalls and a plant shutdown as the company sorts through yet-unresolved quality issues.
For the four weeks ended June 13, J&J's internal-analgesics sales are down 65% from a year ago, with a corresponding decline in market share, according to SymphonyIRI data from Deutsche Bank. The decline rivals the roughly 80% plunge in Tylenol shares following the Chicago-area poisonings in 1982.
But it's more serious in some ways, because it also affects other brands -- primarily Motrin, Benadryl and Zyrtec -- that have less equity and possibly less ability to bounce back from the troubles. Impact on those brands in cough/cold and allergy medicines is also heavy, with sales down 59%.

Other brands' missteps in the headlines
It all raises the question of how well the brands can ever bounce back from a once-in-a-generation beating. On one hand, J&J benefits from its missteps being obscured by far-bigger corporate mistakes -- most notably BP's continuing oil spill in the Gulf of Mexico. On the other, also like BP, J&J has yet to find a way to cap the damage from its own gusher of bad news.
J&J issued a statement June 24 that it doesn't anticipate having sources of supply for most of the products produced at its Fort Washington, Pa., plant before the end of 2010, as it continues to conduct a comprehensive quality assessment across all of its manufacturing operations. That plant produced an average of $650 million in over-the-counter drugs annually.
It's not clear how much manufacturing at other plants for J&J's McNeil Consumer Healthcare has been affected, including a plant in Puerto Rico that's also been the source of numerous recalled products. A McNeil spokesman didn't return calls for comment, and Brian Perkins, VP-corporate affairs, declined to comment.
5
/5 (
3
votes cast)