Planet Chiropractic News
June 9, 2008
By Michael Dorausch, DC
Call it a psycho conflict of interest affecting the health and lives of thousands of children, an Iowa senator has discovered 3 Harvard researchers earned millions of dollars in consulting fees from drug companies, for performing research and evangelizing antipsychotic drug use in children.
Charles Ernest "Chuck" Grassley, a senior United States Senator from Iowa, launched a congressional investigation to determine whether research psychiatrists were receiving drug money payments and failing to disclose that information to the federal government and university departments.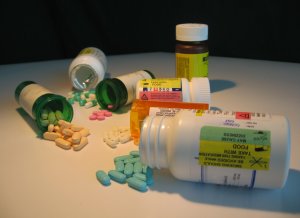 According to congressional investigators, researchers failed to report millions of dollars in income earned while consulting for various drug companies. According to news reports, these were well-known child psychiatrists practicing research out of Harvard University. Among the research doctors were psychiatrist, Dr. Joseph Biederman, of the psychiatry department at Harvard Medical School. Investigators believe the three psychiatrists may have violated federal rules created to vet out potential conflicts of interest in pharmaceutical research, some of which is financed by government grants.
After being pressured by the senator's investigators, one Harvard psychiatrist reportedly disclosed earning at least $1 million in consulting fees from various pharmaceutical companies. Another reportedly earned at least $1.6 million in drug company consulting fees, and his research has helped drive the expansion of antipsychotic prescription medications for use among children, according to reports.
Looks to me like the result in all of these consulting fees was an increased uptake use of psychiatric medicines in children. As a parent, how would you feel knowing your child was medicated with antipsychotic drugs (also known as major tranquilizers) thanks to the research done by paid consultants to the pharmaceutical industry?
It's no secret that the prescribing of antipsychotic medication in children has skyrocketed during the past few years. Back in 2004 we reported on ADHD drugs outselling antibiotics amongst kids. According to that report, there was a 77% increase in spending on ADHD medications during 2000 through 2003. Applying the information learned today, brings much light on the article from 2004.
Follow the Drug Money
According to reports from Senator Grassley, one of the child psychiatrists initially reported little consulting income received from drug companies. After being pressured by the senators investigating committee, the doctor amended his reported moneys received. However, even the amended reports didn't match up with those recorded by drug companies making the payments. Companies involved included Johnson & Johnson, Eli Lilly, GlaxoSmithKline, and Pfizer.
Here's My Take on This
Drug companies make drugs
Drug companies want to sell those drugs to the largest market possible
Doctors make research
Doctors make research that shows drugs are beneficial for use in children
Drug companies profit
Doctors profit
Any questions?
This news on researchers receiving drug company payola comes not long after news reports suggesting that hired writers, not scientists, were behind the writing of some drug studies. Manipulation and a drugged America offers more details on that topic.
Is this an isolated incident? Who knows, there is a lot of money to be made in the drugging of children, and I doubt we'll see any slowdown coming anytime soon. Whether the product be Ritalin, Prozac, or even Gardasil, news reports like these make one wonder if there's more money being passed behind the curtains than the general public is aware of. I'd bet my lunch on it.
5
/5 (
1
votes cast)