Article reference:
http://www.laleva.org/eng/2013/01/parliament_is_right_independent_aspartame_studies_prove_its_not_safe_.html
Parliament is Right: Independent aspartame studies prove it's not safe.
Mission Possibile International

Dr. Betty Martini, D. Hum
January 21, 2013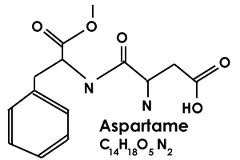 The European Food Safety Authority was asked by members of Parliament to review aspartame once more. They couldn't understand why EFSA said it is safe when new published studies show it is deadly and confirm the enormous inventory of medical and scientific research that has accumulated for 30 years.
When Dr. Ralph Walton looked at EFSA's decision so far he said: "It is outrageous, yet also sadly predictable, that EFSA would again conclude that aspartame is "safe for the general population." There are now literally hundreds of studies on each side of this controversy. As I first pointed out to Mike Wallace in the 60 Minutes segment on aspartame aired in 1996, virtually all of the studies attesting to aspartame's safety were directly or indirectly funded by the industry, whereas essentially all independent studies identified one or more significant problems. This pattern has continued to hold to the present day. EFSA's clear bias in favor of industry sponsored research warrants independent investigation."
A Denmark Study with 60 thousand women revealed that aspartame could jump preterm births up to 78%. The world famous Dr. Morando Soffritti with Ramazzini Institute in Bolonga, Italy published three award winning multi-year studies with thousands of rats, which conclusively showed aspartame is a multipotential carcinogen, even in minute doses. It causes kidney, breast and lung cancers as well as lymphoma and leukemia. How can EFSA declare it safe for human consumption? I asked the question! I was ignored.
Over 30 years ago the original studies showed cancer. FDA toxicologist, Dr. Adrian Gross, told Congress there was no safe dose. On August 1, 1985, Dr. Gross announced that a Searle study established beyond any reasonable doubt that aspartame is capable of inducing brain tumors in experimental animals and that this predisposition of it is of extremely high significance...." In view of these indications that the cancer causing potential of aspartame is a matter that had been established way beyond any reasonable doubt, one can ask: What is the reason for the apparent refusal by the FDA to invoke for this food additive the so-called Delaney Amendment to the Food, Drug and Cosmetic Act?"

The Delaney Amendment makes it illegal to allow any residue of cancer-causing chemicals in foods. Dr Gross concluded by asking, "Given the cancer-causing potential of aspartame, how would the FDA justify its position that it views a certain amount of aspartame as constituting an allowable daily intake or safe level of it? Is that position in effect not equivalent to setting a tolerance for this food additive and thus a violation of that law? And if the FDA itself elects to violate the law, who is left to protect the health of the public?" Congressional Record SID835:131 (8/1/85)
This time EFSA claims it has done a comprehensive study showing safety. EFSA simply recited industry "studies" defending aspartame, then ignored all peer reviewed independent studies proving toxicity. The American FDA considered Searle's "studies" fraudulent and asked the Justice Department to prosecute them for fraud. Searle excised brain tumors from rats and put them back in the "studies" and when they died resurrected them on paper. Further they filtered out everything they didn't want the FDA to see. Searle's lawyers hired the prosecutors and the case died.
Any industry "study" must be suspect. Only serious work by independent scientists unpaid by industry checkbooks should be considered. These continue to prove aspartame is poisoning the world. Thousands of case histories have been documented by physicians and scientists of impeccable reputation who plead for impartial hearing of this crucial evidence.
The article in "Grocer" in the UK is titled: EFSA faces questions over its study into aspartame toxicity"
Dutch MEP Karika Tamara Liotard filed a set of parliamentary questions to the European Commission after she noted a high level of absenteeism among the study's experts. It has happened before.
From the UK Parliamentary Information Management Service (PIMS), Early Day Motion EDM 1517 on TOXIC PROPERTIES OF ASPARTAME January 30,2006, Rogers Williams said: "That this House expresses deep concern over the numerous independent toxicological studies and thousands of subjective reports attesting to the toxic effects of the artificial sweetener aspartame on human health; notes that aspartame, once patented as a biochemical warfare agent, is the synthetically produced methyl ester of a dipeptide which is readily broken down in the gut to release methanol; further notes that in naturally occurring foodstuff methanol is either not released into the body or present together with natural defence mechanisms that mitigate its toxic effects; recognises that methanol is a well known poison and is further converted into formaldehyde, a class A carcinogen according to the World Health Organisation's International Agency for Research on Cancer; accepts that severe health concerns occur from the gradual accumulation of formaldehyde in the body which cannot be excreted and that further research has shown that long term low level exposure to formaldehyde induces leukaemia and nasopharyngeal cancer in humans; acknowledges that of the 166 studies conducted on aspartame's safety deemed relevant to humans, 92 per cent. of independently sponsored studies identified one or more problems with aspartame's safety whereas industry-sponsored studies found unanimously in favour of aspartame's safety; and urges the Government to abide by the precautionary principle and make use of Statutes 13 and 16 of the 1990 Food Safety Act to remove aspartame from the permitted list of additives on the UK market. (47 members signed)
The longer this vital testimony is ignored, the more unwarned people and especially their children will succumb to the 92 pathogenic reactions FDA once published on a list from over 10,000 consumer complaints. It's a matter of Life or Death, and the money wants death! Medical texts such as "Aspartame Disease: An Ignored Epidemic" by H. J. Roberts, M.D. and "Excitotoxins: The Taste That Kills" by neurosurgeon Russell Blaylock, M.D. list more reactions and disease precipitated by aspartame. In a lecture, Dr. Blaylock said: "The reactions to aspartame are not allergic but toxic like arsenic and cyanide".
Here are some recent studies:
Aspartame Causes Depression: http://www.livestrong.com/article/113284-aspartame-causing-severe-depression/
Aspartame, Diet Soda Shown to Destroy Kidney Function: http://zen-haven.com/diet-soda-aspartame-shown-to-destroy-kidney-function/
India: Chronic Exposure to aspartame results in oxidative stress in brains of albino rats as well as methanol formation. 8/31/12 http://www.mpwhi.com/chronic_exposure_to_aspartame_results_in_stress_in_brains_of_rats.htm
Egypt: Studies on the effects of aspartame on memory and oxidative stress in brain of mice: http://www.mpwhi.com/study_effects_of_aspartame_on_memory.htm
Aspartame Cancer Study/Sugar in soda : Risk of Lymphoma and leukemia: http://www.mpwhi.com/consumption_of_artificial_sweetener_and_lymphoma.htm
13 July 2012 - Gender Dimorphism in Aspartame-Induced Impairment Of Spatial Cognition And Insulin Sensitivity
http://www.mpwhi.com/peer_reviewed_research.htm
Aspartame and heart attacks and strokes: http://newyork.cbslocal.com/2011/02/09/diet-soda-linked-to-higher-risk-of-heart-attack-stroke/
Aspartame raises fasting blood sugar, and study showing obesity: http://www.mpwhi.com/aspartame_confession_at_diabetic_conference.htm
Why doesn't EFSA takes these studies into consideration? More and more studies on aspartame that are independent will continue as in the past again proving aspartame is a killer. Dr. Maria Alemany told me in Barcelona that aspartame will kill 200 million people. Isn't 40 years of studies proving aspartame toxicity enough?
Yes, Parliament was right to request this review again. In the meantime Dr. Woodrow Monte who has been researching aspartame for years wrote "While Science Sleeps":
He explains that the FDA made a deal with the manufacturers never to allow the public to see the aspartame birth defect studies several of which we have now. They explain the epidemic of a autism. Neural tube defects and autism are both caused by methanol's effect on different brains during different gestational times of pregnancy! Timing is a critical component of teratogenicity.
Dr. Ralph Walton is now doing a study on mothers who used aspartame during pregnancy. There is a form to fill out on www.mpwhi.com
For those who wish to challenge the decision of EFSA here is the form:
http://www3.efsa.europa.eu/cf/consultation.cfm?doc=98
Dr. Betty Martini, D.Hum, Founder
Mission Possible International
9270 River Club Parkway
Duluth, Georgia 30097
770 242 2599
www.mpwhi.com, www.dorway.com, www.wnho.net
Aspartame Toxicity Center, www.holisticmed.com/aspartame