Article reference:
http://www.laleva.org/eng/2014/10/is_fluoride_poisonous.html
Is Fluoride Poisonous?
April 30, 2014 Kirsten Cowart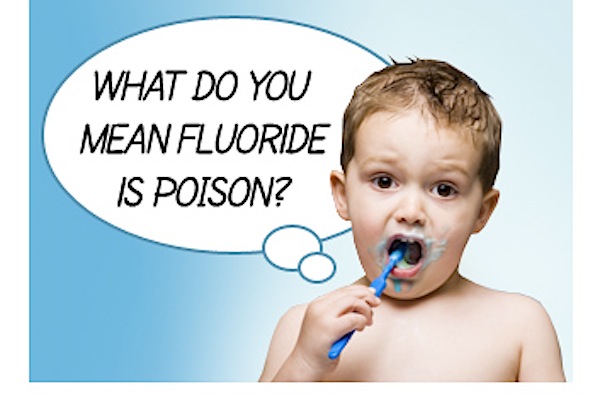 It's hard to know what is healthy to consume these days with so many mixed messages in the media. Today we want to dive more into the topic of fluoride.
Many water sources and toothpastes contain fluoride. Is it harmless? How much do we really know about Fluoride and its long term effects.
Many states and countries put Fluoride in the drinking water to reduce cavities. The official story is that the amount of fluoride put into the drinking water is safe for consumption. But do we really know what amount is 'Safe'?
Check out what this Dentist, Dr Layton, has to say about Fluoride.

Wow, hindering brain development in adults and children? Now that isn't something we want to hear. But what can we do?
We can chose to change out our tooth paste to a fluoride free toothpaste but what about our drinking water?
Check out these maps to see if Fluoride is a problem in your area.
Fluoride in the water by state: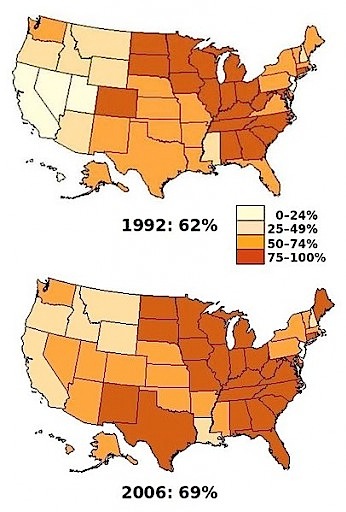 "U.S. residents served with community water fluoridation, 1992 and 2006. The percentages are the proportions of the resident population served by public water supplies who are receiving fluoridated water."[1]

Fluoride by country: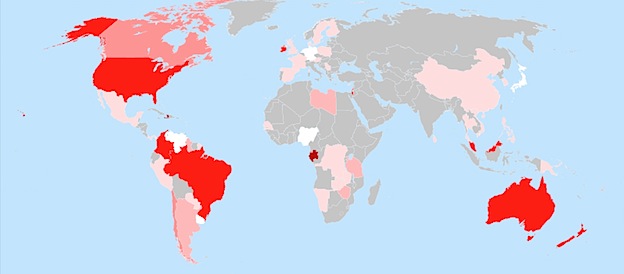 "Percentage of population receiving fluoridated water, including both artificial and natural fluoridation.
80–100%
60–80%
40–60%
20–40%
1–20%
< 1% unknown" [2]
Doing some local research: We need to take the time to check out our local cities to see if they add fluoride to the water. We also may be able to encourage city officials to reconsider their ideas about fluoride.
Finding another source: Maybe you have already found well water or a special purified water source. Just remember when looking for another source of water make sure to check that it wasn't produced in an area that adds fluoride to the water too.
What have you discovered that can help others? There are many different filters and ideas out there on the web to help remove fluoride and make drinking water safe. What have you found that helps? Please let us know in the comments and we will feature your idea and research on a follow up post right here on Spirit Science!
Thank you for reading,
Kirsten,
& the Spirit Science Team
Sources:
1-http://en.wikipedia.org/wiki/Water_fluoridation_in_the_United_States
2- http://en.wikipedia.org/wiki/File:Fluoridated-water-extent-world.svg
http://en.wikipedia.org/wiki/Water_fluoridation
Other interesting articles on Fluoride for further research.