Article reference:
http://www.laleva.org/eng/2012/09/australian_children_as_young_as_two_being_prescribed_antidepressants.html
Australian children as young as two being prescribed Antidepressants
CCHR
September 18, 2012
Note from CCHR: Though the psychiatrists quoted in the article below raise concern about two year olds being prescribed antidepressants, they seem to have zero problem with kids six and older being prescribed antidepressants despite the fact that 99 international drug regulatory warnings and 119 studies have documented antidepressants to cause suicide, violence, mania, psychosis, hallucinations, diabetes and death. For All Antidepressant Side Effects, Warnings and Studies click here
Nine News—Australia Sep 18, 2012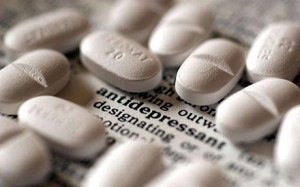 99 drug regulatory warnings and 119 studies
have been issued on the dangers of
antidepressant drugs
The prescriptions were for common drugs such as Prozac, Lovan, Zoloft and Endep. Brisbane based child psychiatrist professor Brett McDermott said the figures are very concerning.
"In my service, you would never use an antidepressant for someone younger than six as a treatment for depression," he said.
"There's no evidence that antidepressants work in someone aged two to six with depression.
"It also gets in the way of other forms of therapy which we know are helpful." whether they're receiving a benefit," he said.
Nine's investigation also reveals the overall number of scripts for antidepressants is on the rise in children between the ages of two and 17.