Article reference:
http://www.laleva.org/eng/2011/11/united_nations_committee_told_to_ban_use_of_mercury_in_vaccines.html
United Nations committee told to ban use of mercury in vaccines
The United Nations Environment Programme (UNEP) is considering a comprehensive, worldwide action to reduce environmental exposure to mercury contamination. Mercury is highly toxic and interferes with brain development by inhibiting the growth of neural tissue. A ban would likely involve prohibition of the use of mercury in vaccines, as well as other uses of the heavy metal.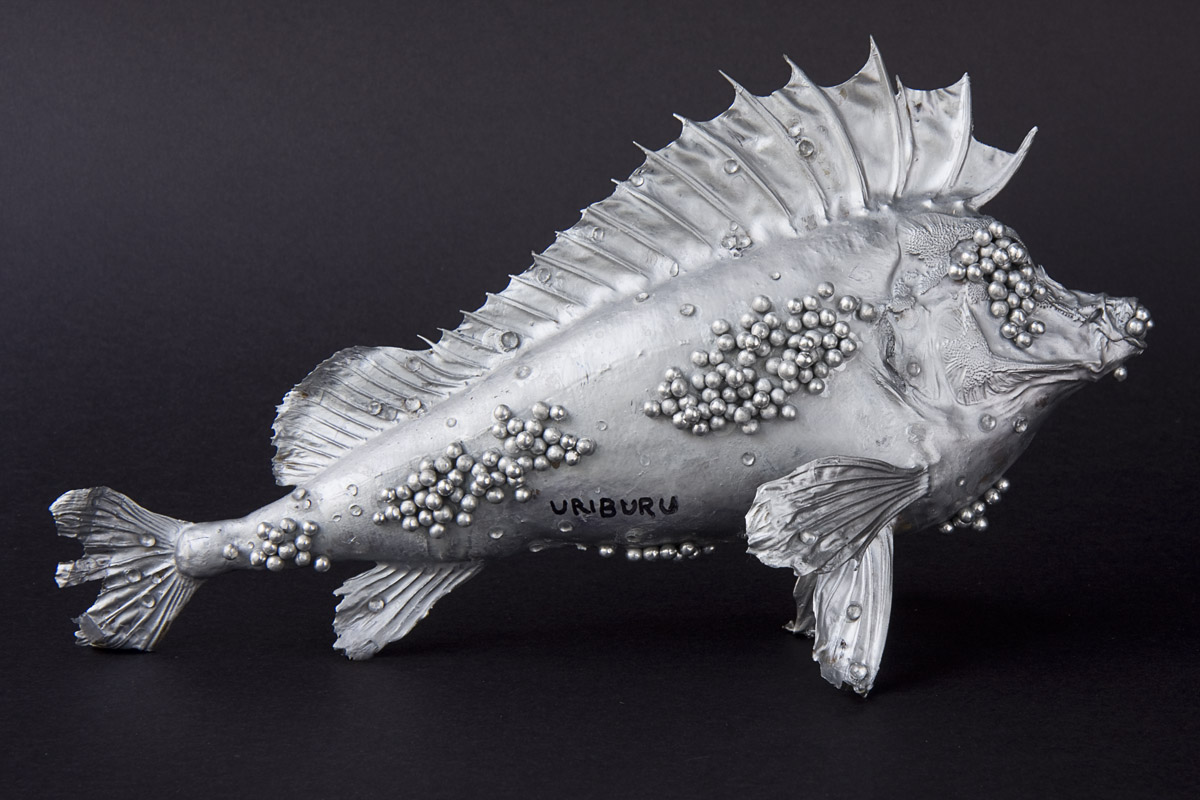 Photo: Sculpture "Pez-Peste", Artist: Nicolas Garcia Uriburu -
The third session of the Intergovernmental Negotiating Committee, taking place at UNEP Headquarters in Nairobi from 31 October to 4 November 2011, is to consider member governments' and NGOs' views regarding the draft text of a comprehensive and suitable approach to a legally binding instrument on mercury, as well as information on releases of mercury from the oil and gas sector and information on the use of mercury as a medical preservative. The aim is to phase out the current widespread use of the toxin.
Dr. Paul King of the Coalition for Mercury-free Drugs (CoMeD) reports on the submissions of the African delegation and the CoMeD associate from Chile, in support of the removal of mercury from vaccines...
- - -
The African statement" target="_blank"> represents the official position of the 54-nation African delegation that addresses the removal of mercury from vaccines in point 7 of its submission. Their wording is rather cautious:
The Group identifies with and commends the efforts of the international community and WHO in respect of vaccination of children against deadly diseases with thiomersal. We however believe that further efforts should be made towards the eventual phase out of thiomersol and provision of mercury-free vacines in line with the precautionary approach and principle notwithstanding the considerations and cognizance for economic implications associated with this.
The South American statement announces the recent action by the Chilean government to pass legislation that phases out mercury from ALL childhood vaccines in Chile starting with those for children under 1 year of age and then progressing to vaccines for older children.
Dr. King expresses hope that this will help many nations in the world understand that all organic mercury is highly toxic and should never be injected into pregnant women and developing children or, for that matter, adults and the elderly.
The statement leaves no doubt about the reasons why mercury should be eliminated not only from the environment as a toxin, but that its medical use should be ended as well, as soon as possible.
As of today there are over 100 studies on Thimerosal which have been published since 2000 and they have shown Thimerosal toxicity, from researchers around the globe like US, England, Australia, Egypt, Brazil, Peru and Poland among others. What The Geiers have observed has been validated by all of them. On the other hand, only a handful studies, no more than 20, have failed to find consistent evidence of harm.
I respectfully urge the WHO to join the extreme effort my country is doing and support those nations who cannot make this change by themselves and help them move to vaccines with no mercury, increasing the need for them and making them even more available for all nations. It is unacceptable to have a double standard with regard to drug safety. Children in developing countries deserved safer mercury free vaccines, just as much children in developed country.
In their own words the WHO has expressed: "The overall goal of the treaty is to protect human health and the environment by reducing mercury releases", so is it ok to control it from the environment but keep it in the shots of vulnerable newborns and children? Ladies and Gentlemen, we all want this treaty to be successful and credible, let's make sure our Health Authorities will not lose their credibility by defending this toxic element in vaccines, putting at risk the success of vaccine programs.