Article reference:
http://www.laleva.org/eng/2010/11/russian_activist_disappears_after_exposing_vaccination_plans_for_russia_ukraine_and_belarus.html
Russian activist disappears after exposing vaccination plans for Russia, Ukraine and Belarus
November 7, 2010
by Declan O'Shea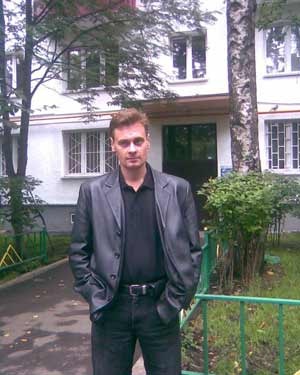 Alexander Goncharov
Alexander Goncharov, a Russian activist who has been exposing the globalists eugenics program and in particular a vaccination program set to begin in 2011 has disappeared after recently receiving a serious threat to his life.
He has been missing since the night of October 30th, 2010, at approximately 22:00 hours when he was last seen leaving his office at the Russian Benevolent Society and did not return home as expected.

Alexander Goncharov had sworn an oath to disseminate as much information as possible about the globalists eugenics program to medical professionals and the public. He had uncovered a plan to sterilize women through vaccination programs in Russia, Ukraine and Belarus.

The same day threats were made on his life Alexander had asked for protection from paratrooper friends, but unfortunately it seems he did not get this additional security on time, as he disappeared that very night.

Below is the last statement of Alexander Goncharov made on 22nd October, 2010.

I, Alexander Goncharov, President of the Russian Benevolent Society, received information from honest doctors who do not wish to take part in KILLING their own people, about preparations for the mass DESTRUCTION OF OUR CHILDREN in the guise of a "new vaccination" scheduled for early 2011.

I cannot confirm or deny this information or vouch for the credibility of it, but I ask everyone to check it for themselves. "Someone" found out that I had this information and I was first offered a bribe for non-disclosure and secondly threatened with death if I continued disseminating information about the upcoming KILLING of our children. I rejected their "proposal" and will never accept the deliberate destruction of my own people - I have a holy duty to the motherland, in accordance with the Constitution of Russia and knowing the power of the enemies of our people, I have sworn to disseminate information about the impending MURDER OF ALL OUR CHILDREN IN RUSSIA and I will circulate this information by all possible means.

I specifically appeal to the staff of the Ministry and FEDERAL SECURITY SERVICE, to listen to my calls and read my correspondence - THEY WANT TO KILL YOUR CHILDREN. Therefore, you have a choice: either to help the survival of your people or procure small coffins for your own grandchildren.

THE FOLLOWING WILL TAKE YOU TWO MINUTES TO READ AND SAVE THE LIVES OF YOUR CHILDREN.
Vaccinations are of two types.

1. Vaccination is intended for girls 12 to 20.

The vaccination will be introduced in the guise of ostensibly preventing breast cancer or cancer.

- It is a similar vaccination to the one used to sterilize girls in Mexico, Nicaragua and Iraq.

EFFECT ON THE BODY.

- causes miscarriages at 3-4 months of pregnancy. In addition to direct effects, the inoculation has great mental impact because many miscarriages in late pregnancy would create panic and fear of becoming pregnant.

2. Vaccination is designed for women over 45 years.

CONTENT.
Immunoglobulin and GMO preparations.

EFFECT ON THE BODY.

- Sudden sexual arousal, increases immunity for 2-5 years but then declining sharply until immunity is zero, i.e. the inability to fight any infection.

Chairman of CBR
22.10.2010
_________

Sources
http://newspark.net.ua/politics/poslednee-zayavlenie-predsedatelya-rbo-a-goncharova-rasprostranite-po-vsem-vozmozhnym-istochnikam/

http://via-midgard.info/news/6294-poslednee-zayavlenie-predsedatelya-rbo-agoncharova.html

Related posts:

1. Georgian TV Fake Invasion Report "Part Of Information War Against Russia" MOSCOW, March 15 (RIA Novosti) Saturday's fake report by a...

2. United States Makes Russia Increase Offensive Arms The creation of the US missile defense system makes Russia...
3. Vaccination - The Resistance Mounts www.lewrockwell.com We can only hope that people are hip to...
4. Russia Gets Military Base in Georgia Breakaway Region Abkhazia www.novinite.com February 17, 2010 Russia and Abkhazia signed Wednesday a...
5. French Government Plans Mass Swine Flu Vaccination Program Paul Joseph Watson Prison Planet.com A shocking internal document outlines...
6. British intelligence boss blames Russia for Iraq war Russia Today The head of the British intelligence service MI6...
7. Ukrainian Forces Fought against Russia in 2008 War with Georgia www.novinite.com The Ukrainian military fought against Russia in the five-day...
8. UK Compulsory Vaccination Imminent Contrary to assurances given by the UK Government to leading...
9. Russian nuclear arms expert found dead in Bugibba Times of Malta Saturday, 19th June 2010 A Russian man...
10. Study: Children Who Get Flu Vaccine Have 3 Times Risk of Hospitalization For Flu The inactivated flu vaccine does not appear to be effective...