Mike Barrett
NaturalSociety
March 11, 2012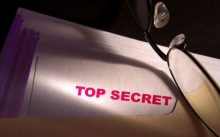 Medical doctors are nearly revered by many individuals for their medical knowledge accumulated after years of schooling. These doctors have gone through years of training in what is regarded as the western based medicine philosophy, where drugs and surgery are more or less their specialties. In addition to knowing virtually nothing about nutrition, natural solutions, and how to address the root causes of health conditions, many doctors, as well as scientist, have also been shown to be falsifying data in order to have research published. What's more, many colleagues of the scandalous individuals are urged to keep quiet about what they know.
Scandalous: Scientists and Doctors Falsifying Data for Research to be Published
A survey of nearly 2,800 scientists and doctors in the UK has found that 13 percent of them admitted to witnessing the falsification and fabrication of data created by their colleagues. Additionally, 6 percent of the nearly 2,800 individuals surveyed were aware of research misconduct at their own workplace which had never been properly investigated to looked into. Needless to say, there could very well be more scientists or doctors not speaking up, further increasing the scandal rate.