Green Med Info
August 31st 2012
by: Case Adams, Naturopath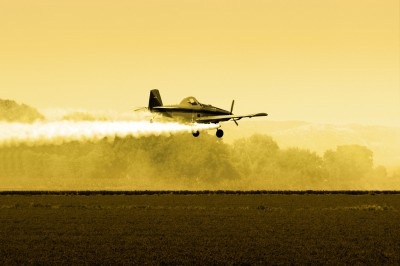 A review of research from Belgium's Catholic University of Louvain has confirmed that Parkinson's disease is linked to occupational exposure to pesticides.
The researchers, working with the Louvain Center for Toxicology and Applied Pharmacology, analyzed studies between 1985 and 2011 that looked at pesticide exposure by workers who handled pesticides. These included farm workers who sprayed pesticides.

The overall conclusion of the research found that those who handled pesticides were significantly more likely to contract Parkinson's disease. In four studies, where the Parkinson's diagnoses were confirmed by neurologists, those handling pesticides had an average of over two-and-a-half times the risk of contracting Parkinson's disease. The increased risk ranged from 46% higher to almost four-and-a-half times higher among the workers.

Three cohort studies, which followed larger populations and compared them to the general population, concluded that workers handling pesticides had close to twice the risk of contracting Parkinson's disease than the rest of the population. (It should also be noted that the general population typically also has constant contact with pesticide residue in the form of foods and household pesticides.)

One of these cohort studies showed workers handling pesticides had almost three times the rate of contracting Parkinson's disease.

The researchers found significant rates of increased Parkinson's disease risk among workers in banana plantations, sugarcane fields and pineapple farms.