GAIA Health

November 7, 2012
by
admin
The implementation of Gardasil and Cervarix vaccination programs is entirely irrational. A recent study investigated their safety claims and found them sorely lacking. These vaccines are causing devastating harm.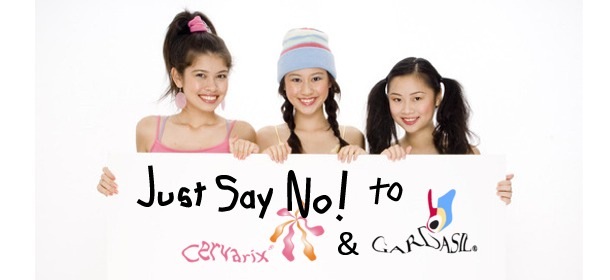 Just Say No to Cervarix and Gardasil by Heidi Stevenson
As stated in a previous article, the authors need to be circumspect in their writing—but I don't. I will try to clarify when expressing my views.
As described in two previous articles1,2, the HPV vaccines, Gardasil and Cervarix, provide little or no protection against precancerous cervical lesions, and by extension, little to no benefit against cervical cancer. That alone should result in removing them from the market. However, the picture grows even murkier when safety data is also factored in.