Global Research
By Charles Foerster
March 10, 2013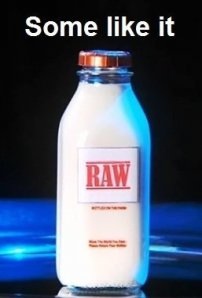 This is a time when the public has an opportunity to materially affect how they, the consumers, may protect their own health and that of their offspring for generations to come. In that respect the timer is running down and anyone who consumes milk might want to see what the milk producers have planned.
The 17 other dairy products on the hit list include:
acidified milk, cultured milk, sweetened condensed milk, nonfat dry milk, nonfat dry milk fortified with vitamins A and D, evaporated milk, dry cream, heavy cream, light cream, light whipping cream, sour cream, acidified sour cream, yogurt, low-fat yogurt, and non-fat yogurt.
To summarize the corporate petition, the IDFA and NMPF (International Dairy Foods Association and the National Milk Producers Federation) have petitioned the FDA to seek approval to allow optional characterizing flavoring ingredients used in milk (e.g., chocolate flavoring added to milk) to be sweetened with any safe and suitable sweetener–including non-nutritive sweeteners such as aspartame.[1]
The Federal Register has the petition listed on their website where it can be viewed and comments can be posted