Nation of Change
Fritz Kreiss
Occupy Monsanto / News Report
March 20, 2013
It increasingly appears that Monsanto is patenting death, perhaps even more so than life.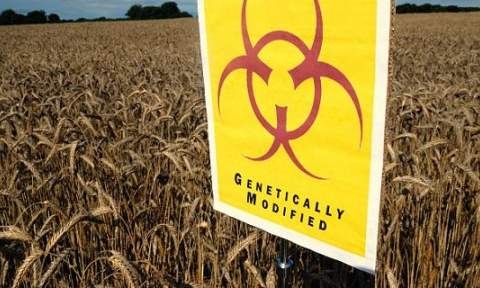 Monsanto's near-monopoly gives the company the right to control access to a staple food item that is found in a wide range of consumer products.

Monsanto has yet another case pending in the court system, this time before the U.S. Supreme Court on the exclusivity of its genetically modified seed patents. Narrowly at issue is whether Monsanto retains patent rights on soybeans that have been replanted after showing up in generic stocks rather than being sold specifically as seeds, or whether those patent rights are "exhausted" after the initial planting. But more broadly the case also raises implications regarding control of the food supply and the patenting of life—questions that current patent laws are ill-equipped to meaningfully address.
On the specific legal issues, Monsanto is likely to win the case (they almost always do). The extant facts make this a relatively poor platform to serve as a test case of Monsanto's right to exert such expansive powers. The farmer in this situation had previously purchased Monsanto soybeans for planting (back in 1999), and in this instance bought previously harvested soybeans with the intention of planting them – even spraying Monsanto's Roundup herbicide on them in the hopes that at least some of the generic stock would be of the so-called "Roundup Ready" variety.