March 26th 2015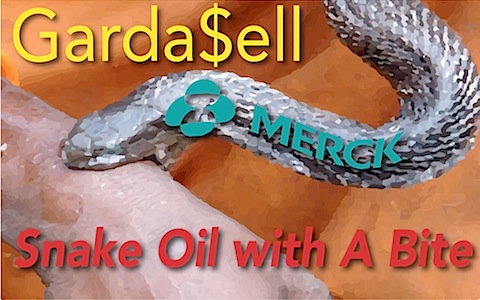 Gardasil (HPV vaccine) has never been proven to prevent a single case of cervical cancer, but as the most profitable vaccine ever created it is increasingly being mandated despite having an atrocious safety record.

At the present time, there are over 100 bills in play around the country which seek to mandate or eliminate exemptions for vaccines. In NY state, there is a bill to mandate HPV vaccine for all students entering the 6th grade. HPV vaccination is already mandated in Virginia and the District of Columbia.
Our children are sicker than they have ever been, plagued by immune dysfunction and neurodevelopmental disorders. Meanwhile, in the name of stamping out infectious diseases, which has succeeded exactly once in over 80 years of trying, the CDC is recommending that all children be protected against viruses that might cause a very few of them to get cancer in 30 or 40 years. In the process, they must get 3 injections containing a big slug of an aluminum adjuvant, plus foreign DNA.
Every vaccine that is mandated is a huge windfall for the manufacturer, who bears no liability in the U.S. In the case of the HPV vaccine, the retail price is about $500 for the three shots. Merck has reported sales of over a billion dollars a year since 2007 from the push to vaccinate teens.