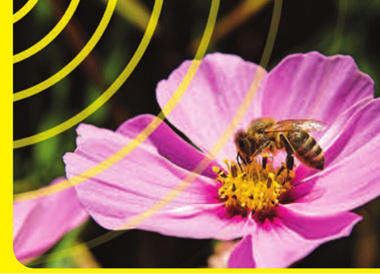 Bees, Birds and Mankind - Destroying Nature by 'Electrosmog'
is an extremely important brochure that has been composed and sponsored by the Competence Initiative, an alliance of scientists and medical doctors who are concerned with electromagnetic pollution of our environment. The negative impact of cellphone technology on insects and birds is posing an extremely grave risk on the environmental health of the planet. Human beings are not immune. Several mechanisms of damage are known in Medicine. Cellphone technology was never safety tested and now both animals and humans around the world are paying the consequences of this criminal neglect sponsored by the World Health Organization and the ICNIRP (the International Commission on Non-Ionizing Radiation Protection).
This one is a long read at over 40 pages, but it is the best compilation of the science regarding radiation damage to insects, birds and mammals I have yet seen. Explains the problem in layman's terms but also provides all the scientific references for who wants to delve deeper into the rabbit hole.