Pharmalot
By Ed Silverman
September 30th, 2010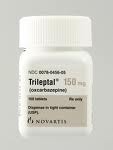 Another week, another drugmaker agrees to settle off-label marketing charges brought by the federal government. This time, Novartis will pay $422.5 million for illegally promoting its Trileptal epilepsy med for unapproved uses, such as bipolar disorder and neuropathic pain, along with five other drugs - Diovan, Zelnorm, Sandostatin, Exforge and Tekturna.
The fine includes roughly $237 million to settle four lawsuits brought by whistleblowers, while $185 million goes toward criminal penalties. One of the lawsuits was filed by Jeremy Garrity, a former cardiovascular sales rep, who worked for Novartis between 2002 and 2008 before being fired (you can read it here, and another whistleblower suit here, and you can read the settlement here. Oh, and this is the guilty plea).
This is the latest in a stream of settlements involving big drugmakers. In recent weeks, Allergan paid $600 million for illegally marketing Botox and Forest Laboratories paid $313 million for improperly promoting three meds. Other marquee names to run afoul of the law: Pfizer, which paid a $2.3 billion fine; Eli Lilly paid $1.4 billion; AstraZeneca paid $520 million and Bristol-Myers Squibb paid $515 million.